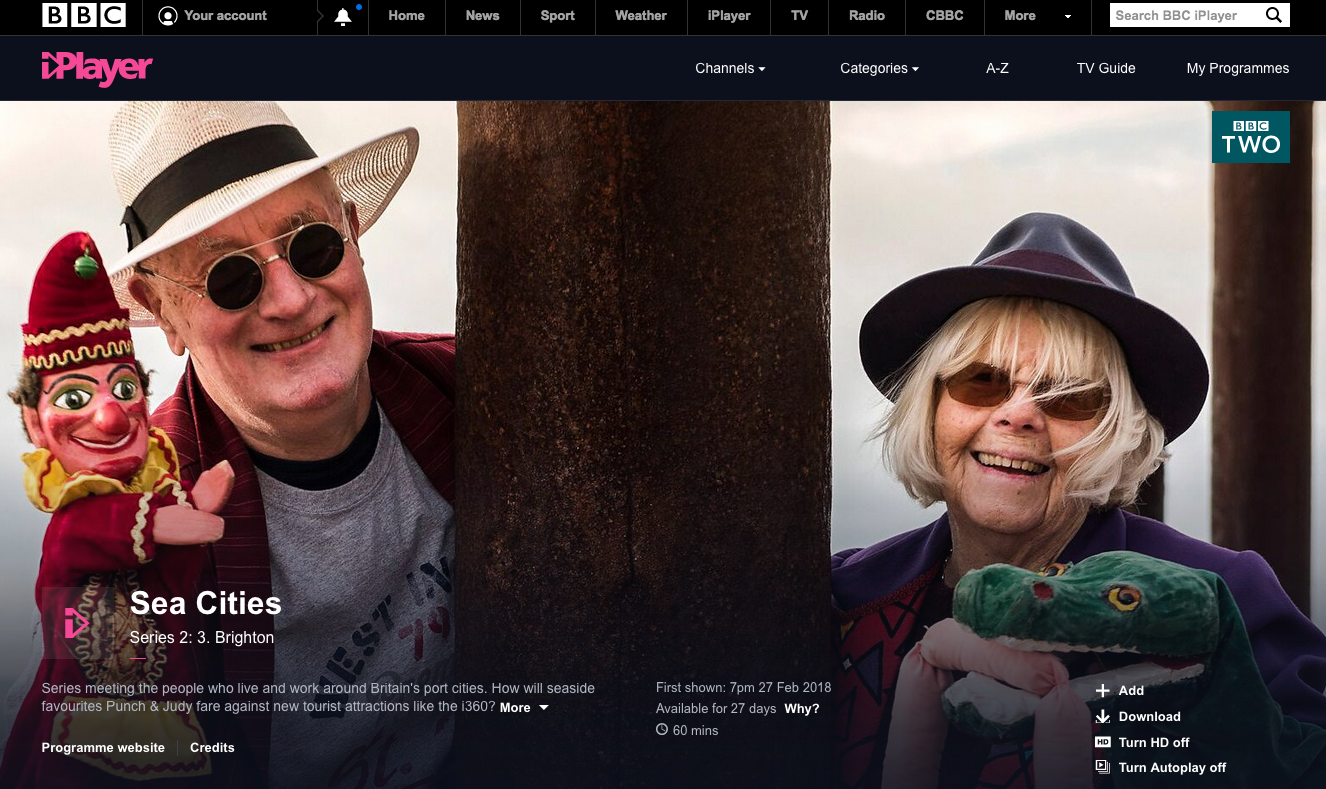 "I was over the moon with the reception of my Brighton film on Sea Cities this week", says Producer Director Andrew Johnstone. "BBC2 were very happy as the show had 1.7 million viewers. For the slot on Tuesday at 1900hrs and in the current climate that was apparently very good."
The film has been well received in the local Brighton paper, The Argus and coincided with some of the coldest weather the UK has seen for years, with snow hitting the whole country. "I suppose it is nice to have a timely reminder of the long hot summer of 2017", says Andy.
The film is now available on BBC's iPlayer.