We're very pleased that our new film for BBC Inside Out will be screened this Monday 28th September at 7.30pm on BBC1.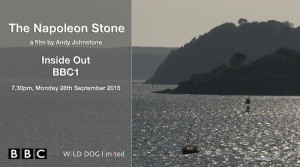 The film follows French Honorary Consul Alain Sibiril and his wife in their ambition to mark the 200th Anniversary of a very special event in Plymouth's history.
The story will also be featured in the BBC online magazines and on BBC Radio Devon.
Enjoy!