get the picture

From television to translation we can help you tell your story so that everyone will get the picture…

news, factual & documentary film

Our team have written, produced, shot & edited films for broadcasters across the world.

film editing & audio dubbing

Our edit studio offers film editing & audio dubbing for broadcast & corporate films.

We manage language projects for a global client base

aerial film & photography

Our drone film work has appeared in dozens of films for both broadcast & corporate clients
Scroll to Content
An award-winning film & communications company
Wild Dog has more than 25 years' experience in factual television, video production,  language services and  project management for a global client base. 
We have delivered projects on a range of key development issues from female empowerment in the workplace in Chile to climate change in the Nile Basin. Our work has taken us from Malaysia to Morocco, from the USA to Europe.



We produce factual television for broadcast, corporate video and films for international development agencies.
Film, Video & Audio Editing
We offer a full video and audio editing (FCPX, Premier, Avid, Audition) service, including voiceover & audio dubbing.

Translation &
Copy-Editing
We offer comprehensive translation, foreign-language versioning and copy-editing services through Decipherit.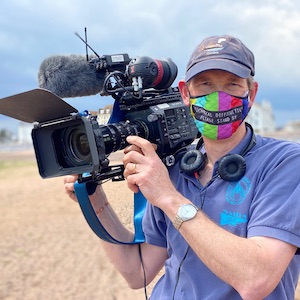 Andrew Johnstone
Producer & Company Director
Andrew is a producer/director, lighting cameraman & film editor for documentary/factual film & TV.
Lisa Simpson
Project Manager & Company Director
Lisa is Wild Dog's Project Manager & Head of Communications. She is a Chartered Linguist and runs Decipherit.
Zoe Clough
Freelance Director
Zoe Clough is an award-winning documentary/factual TV & film director and has worked as an investigative filmmaker for BBC's Panorama & Inside Out.